Which
emec

Solenoid Metering Pump should I use?

Sneak Peak What's Inside?

5 steps to choosing the right EMEC Solenoid Metering Pump for you
Flow - What flow rate do you require the pump to dose at?
Pressure - What is the maximum pressure you will dose into?
Inputs - Is it necessary to control the pump externally via a pulsing contact or a 4-20mA signal?
Chemical - Are all the liquid end materials of the pump compatible with your chemical?
Temperature - What temperature are you going to dose into?
To ensure the emec Solenoid Metering Pump is the right solution and the best pump for your needs, here is a 5 step guide.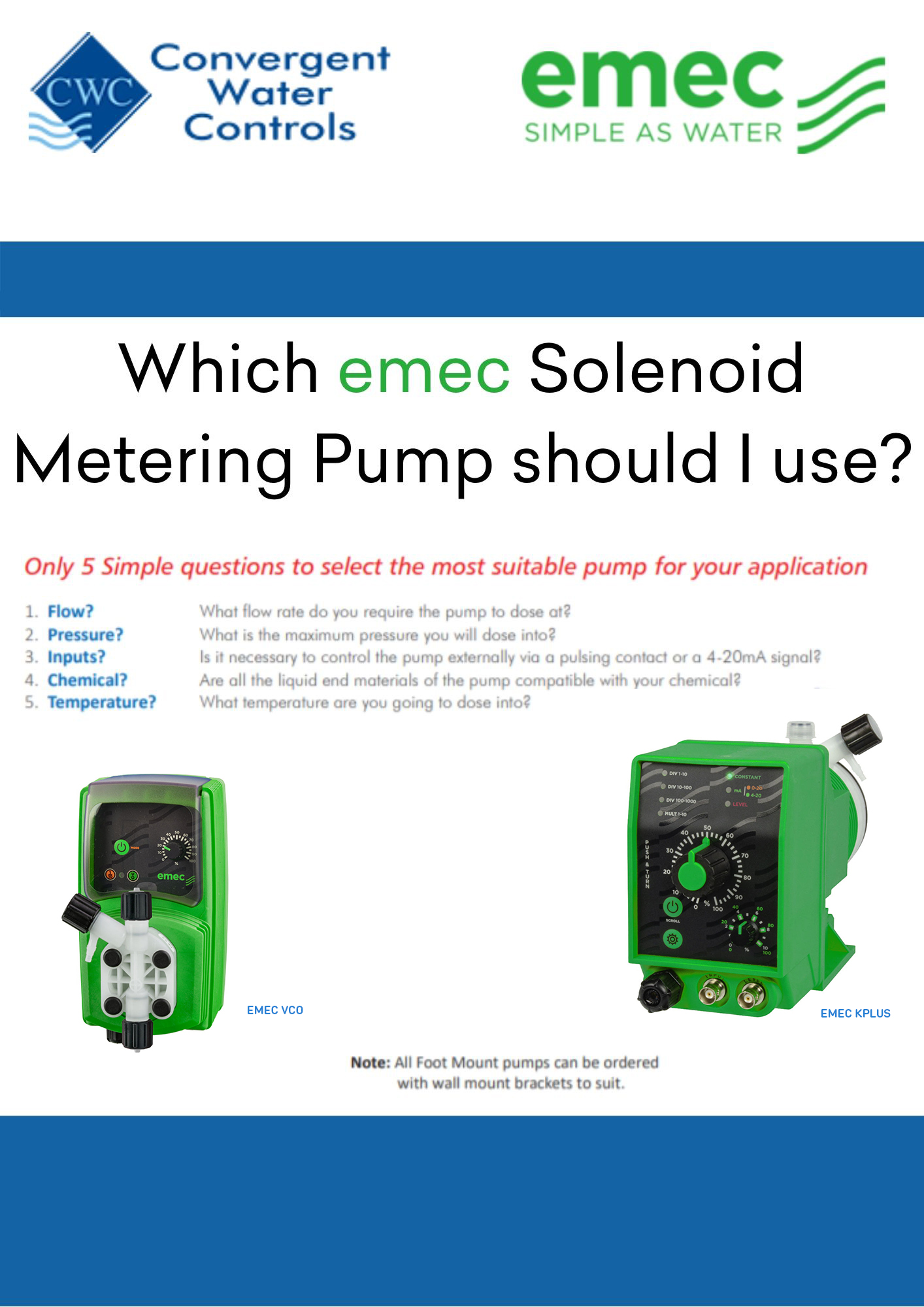 Click to call a specialist