emec
ETORB2 TURBIDITY IMMERSION PROBE
Turbidity is the measurement of water clarity.
Suspended sediments, such as particles of clay, soil and silt, frequently enter the water from disturbed sites and affect water quality. Suspended sediments can contain pollutants such as phosphorus, pesticides, or heavy metals. Suspended particles cut down on the depth of light penetration through the water, hence they increase the turbidity -- or "murkiness" or "cloudiness" -- of the water.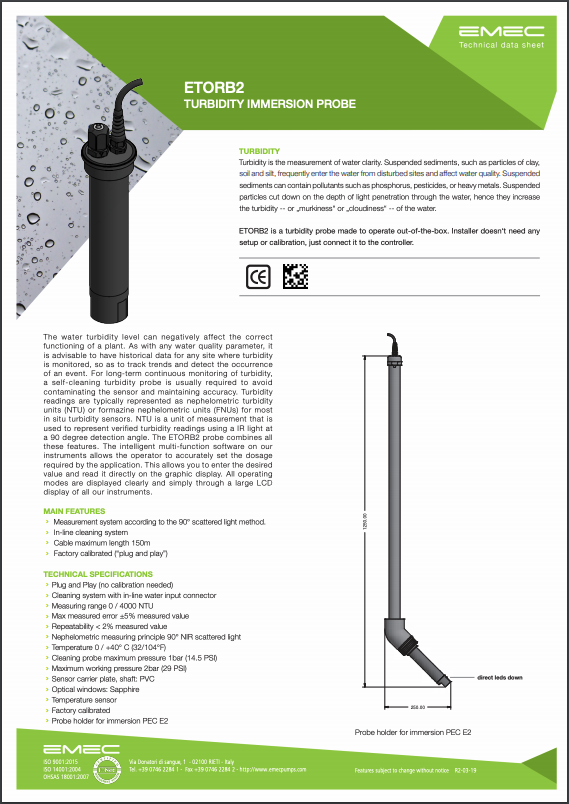 Download the Data Sheet Now!
Click to call a specialist