emec
Chlorine Control Systems
The EMEC LCDL Series controller, controls a disinfection process reliably, accurately and economically. The controller includes a sensor input, for either Free-Chlorine, Total Chlorine, or Chlorine Dioxide. The system removes the guess work from the disinfection process as it continuously monitors the ppm (mg/L) level of the desired process variable.
The EMEC LDCL controller makes use of an Amperometric cell, chosen for either Free or Total Chloine, or Chlorine Dioxide. The Amperometric cells are also available for different ranges of ppm (mg/L) that is required to be measured. This can increase the accuracy of a system. For example if 1ppm free chlorine is to be controlled, it would make sense to use the Amperometric cell for a range of 0-2ppm, rather than the 0-10ppm cell.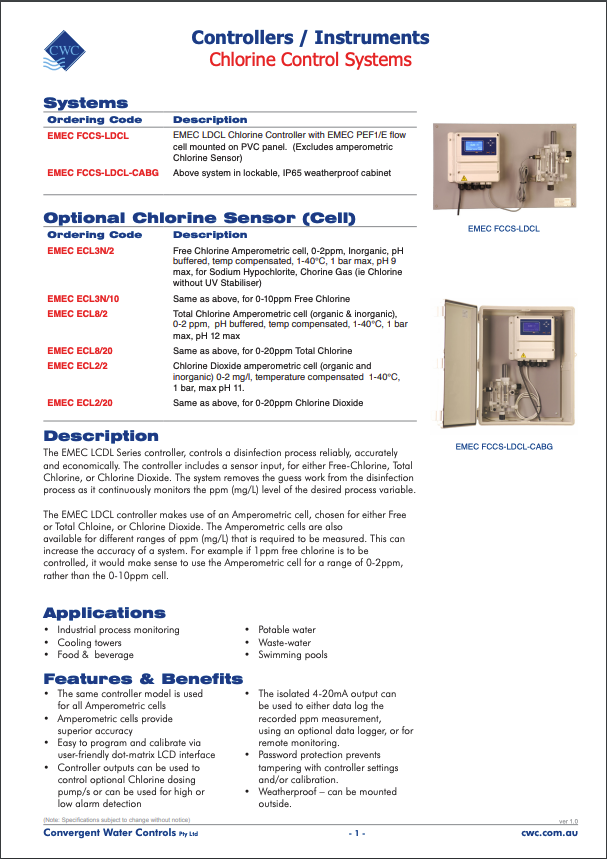 Download the Data Sheet Now!
Click to call a specialist